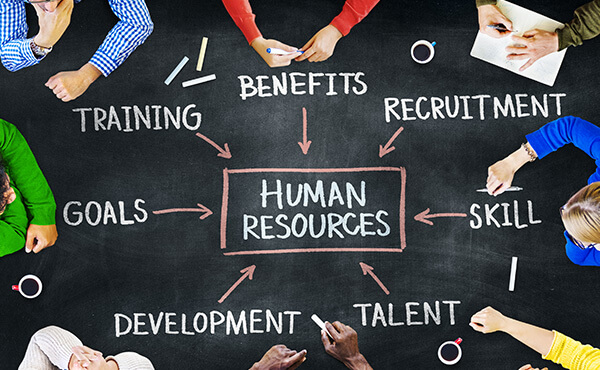 The Human Resources Management Certificate focuses on the strategic role Human Resources plays in enhancing organizational effectiveness. Students will go beyond learning the fundamentals of Human Resources and will be prepared to deal with the ongoing changes in the environment impacting the workplace.
This program will help students acquire the skills needed to be an effective Human Resources practitioner. Human Resources practitioners are no longer viewed as administrators, but instead as critical advisors to business leaders. The Human Resources Management Certificate presents current and evolving developments in the profession. For experienced professionals, the program will deepen their knowledge of Human Resources best practices and prepare them to manage the future of work.
The classes included in this certificate will emphasize the competencies needed to be an effective Human Resources practitioner. These competencies are fully aligned with SHRM's (Society for Human Resources Management's) model. The SHRM competencies are: Human Resources Expertise, Business Acumen, Communication, Ethical Practice, Leadership and Navigation, Global and Cultural Effectiveness, Relationship Management, Critical Evaluation, and Consultation.
SHRM certification exams are not provided by Berkeley College, and their cost is not covered by tuition. Current information, including but not limited to, costs, examinations, resources, and further requirements for certification must be obtained directly from SHRM. The SHRM website is www.shrm.org.
The program can be completed in just two semesters by taking two courses (six credits) in the first semester and three courses (nine credits) in the second semester. The courses in the certificate in the Human Resources Management program can be taken Online or at any New Jersey campus where the courses are offered. Online students will have the option to take one or more of the courses on site.
The 15 credits gained through the Human Resources Management Certificate will count towards certain specific degree programs in the Larry L. Luing School of Business, should participants wish to apply to those programs.
Semester 1
MGT2245 Essentials of Human Resources Management

MGT3240 Employee Labor Relations and Law
Semester 2
MGT3245 Total Rewards

MGT3250 The Acquisition and Development of Human Capital

MGT4240 Strategic Human Resources and the Future of Work
IMPORTANT NOTICE: Students in the Continuing Education programs and courses are not eligible for Berkeley College grants, scholarships, financial aid, VA benefits, or career assistance.