Maria Rivera, Director, Continuing Education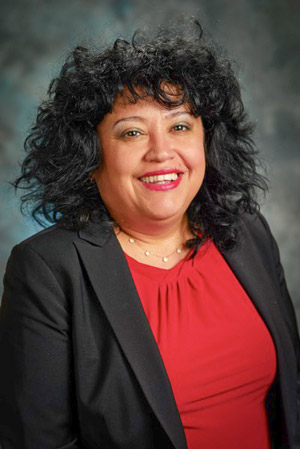 Maria Rivera oversees Continuing Education at Berkeley College. Ms. Rivera has more than 10 years of experience in management, sales and technology, project management, web development and video production. She has led training and development initiatives and developed blended digital media training solutions for Fortune 500 companies, professional service organizations, and educational institutions, including the New York University (NYU) School of Professional Studies, Steven L. Newman Real Estate Institute at Baruch College, and CUNY School of Professional Studies.
Ms. Rivera has shared her expertise as a speaker at AT&T's HACEMOS leadership conference, HISPA.org Youth Conference, Trenton Computer Festival, mLearning Conference, and ACE Women's Network Women of Color Conference at Vaughn College. She recently spoke about "The Reality of Extended Reality" at the 2021 International Institute for Learning – Innovation and Leadership Conference. In addition, she presented on "Women Making a Difference in Talent Development" to the Association for Talent Development (ATD) Florida Suncoast Chapter in March 2021.
Ms. Rivera holds a Master of Arts in Adult Education and Training from The University of Phoenix and a Bachelor of Arts from Lehman College. She is a certified New York State/New Jersey Real Estate Instructor, a Certified Scrum Master (CSM®), and she recently earned a Data Visualization Certificate from the NYU School of Professional Studies.
Contact Maria Rivera at ContinuingEd@BerkeleyCollege.edu.
Required fields are indicated by .