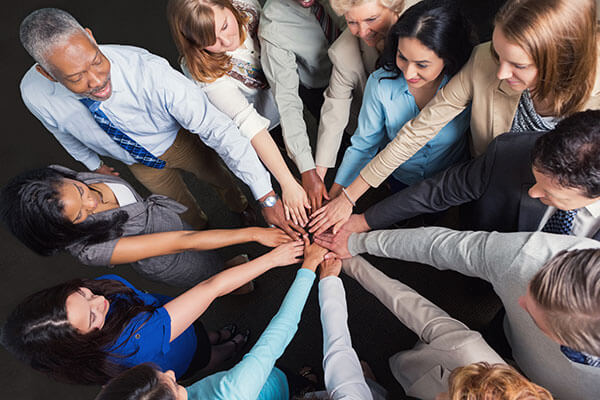 Earn a Microcredential - "Be Empowered" – Get Ready to Broaden Your Diversity, Equity and Inclusion Lens.
Today, everyone in an organization needs to be well informed regarding Diversity, Equity and Inclusion. Many organizations will be seeking knowledgeable individuals to stay current with issues surrounding the evolving DEI landscape. The Berkeley College Diversity, Equity and Inclusion (DEI) certificate program will serve these needs and will also enhance the skill set of those who are looking to pursue opportunities related to DEI initiatives across a broad range of employers. These skill sets are so important since they may help drive innovation and a more inclusive culture, which in turn, may help an organization achieve sustainable success.
This online certificate can be completed in one semester taking four seven-week classes!
The Diversity, Equity and Inclusion Certificate is also a Microcredential in addition to being a stackable credential; the 12 college credits that are earned may be applied to a degree at Berkeley College.
These four three-credit courses can be completed in one semester.
There are specific learning outcomes and assessments.
The skill sets acquired from these classes can have an immediate value in the job market given the important role Diversity, Equity and Inclusion plays in the many jobs from Leadership, Management to individual contributor roles.
Having this Microcredential on the resume/social media profiles may help provide a competitive advantage to someone looking to transition to another career or looking to enter the job market.
These credentials may also enhance networking opportunities.
Key Takeaways
Builds awareness of the current legal and societal DEI background
Provides employees with DEI skill sets in the areas of management and leadership
Provides employees with DEI strategies related to building their own diverse, equitable and inclusive teams
Teaches strategies to employees to serve as DEI advocates within their organization
The 12 credits earned may count towards liberal arts or free elective credit requirements if a student wishes to pursue a bachelor's degree program at Berkeley College.
Session 1:
SOC3320 Gender Race and Class (3 Credits)
SOC3110 Create an Equitable Workforce (3 Credits)
Session 2:
SOC3310 Intercultural Communication (3 Credits)
SOC4110 Manage Organizational Bias (3 Credits)
IMPORTANT NOTICE:Students in the Continuing Education programs and courses are not eligible for Berkeley College grants, scholarships, financial aid, VA benefits, or career assistance.