MED1110
-
Cardiac Arrhythmia Interpretation
1103155
Course Description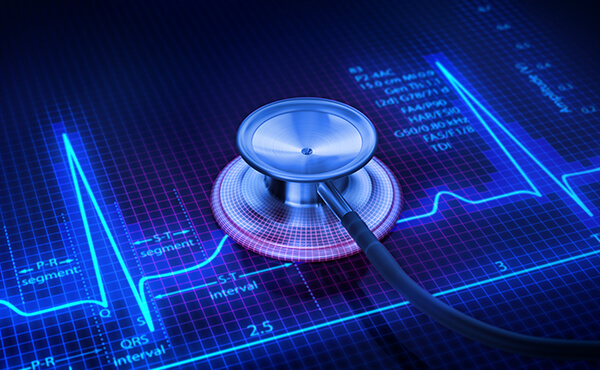 Cardiac Arrhythmia Interpretation Technicians, Cardiac Monitor Technicians, and Telemetry Technicians work in healthcare facilities and are individuals who specialize in performing and monitoring ECGs in a real-time fashion. Their role includes instructing the patient about the procedure, applying electrodes and performing ECGs, connecting patients to the Central monitoring station, troubleshooting ECG machine problems, troubleshooting telemetry transmitter/adapter technical problems, keeping track of the normal functioning of monitors, observing the cardiac monitor, and reporting any abnormal changes to the nurse supervisor or referring physician. They must be alert and attentive while monitoring the patient's heart rhythms and should be able to clearly and accurately communicate.
They have direct interaction with the patients and therefore must understand the concept of infection control, standard precautions, communication, basic medical terminologies, legal issues, patient privacy.
This comprehensive noncredit seven-week online course is designed for students with previous ECG training, and experience in ECG performance, previous experience in the field of Telemetry, or who are currently working in the field of Telemetry and want to become nationally certified by the National Telemetry Association Certification, NTA.
It provides individuals with the knowledge and skills necessary to identify basic cardiac arrhythmias and offers a step-by-step approach of rhythm strip analysis. This course includes pre-recorded video links, discussion forums, weekly case study reviews, and a simulation/game link. Competency will be assessed by the instructor. This course is best suited for individuals working in the healthcare field or those who have graduated from a healthcare program, such as Patient Care Technicians, Medical Assistants, Practical Nurses, and Registered Nurses.
Note: Although there are no enrollment requirements, prior knowledge of medical terminology, anatomy and physiology, human anatomy, and the electrocardiography testing processes will help ensure successful course completion.
Key Takeaways:
Become familiar with the role of the Cardiac Arrhythmia Interpretation Technician

Demonstrate the application and routine changing of electrodes and lead wires for the patient

Demonstrate competency in recording EKG/ECG

Demonstrate the ability to trace and recognize lethal cardiac arrhythmias in real-time
Applicants interested in taking the certification exam to earn an industry-recognized credential as EKG Monitor Technician/Telemetry Monitor must have prior knowledge or enroll in courses such as medical terminology, anatomy and physiology, human anatomy, and medical emergencies and electrocardiography. RN/LPN's may qualify to participate in the certification examination by prior license and Cardiac Rhythm Interpretation Course completion. To learn more about the certification process, applicants are encouraged to visit the National Telemetry Association website at https://nationaltelemetryassociation.org/.
IMPORTANT NOTICE: Students in the Continuing Education programs and courses are not eligible for Berkeley College grants, scholarships, financial aid, VA benefits, or career assistance.
Enroll Now - Select a section to enroll in
Required fields are indicated by .