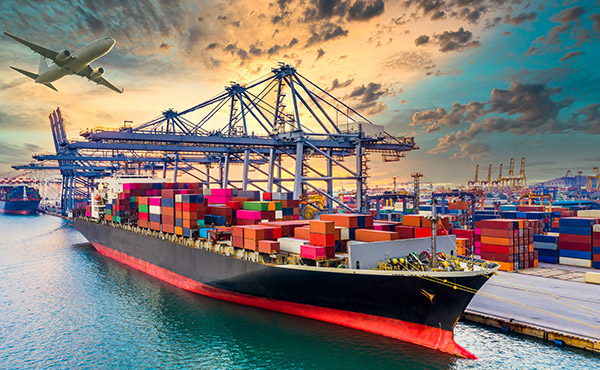 The Import/Export Management Certificate provides students with the skills required to effectively manage and/or work in businesses or organizations involved in cross-border trading of goods in a global economy.
This Import/Export Certificate reflects the importance of understanding global trade and supply chain/logistics management and is built on foundational knowledge in international trade, global supply chain and logistics, and cross-cultural management skills.
Topics include relevant U.S. Customs regulations and practices, tariff legislation and duties, marine and other insurance protection, and import/export documents applicable to specific countries.
The program can be completed in just two semesters by taking two courses (six credits) per semester. The courses in the certificate in the Import/Export Management program can be taken Online or at any New Jersey campus where the courses are offered. Online students will have the option to take one or more of the courses on site.
The 12 credits gained through the Import/Export Management Certificate will count towards certain specific degree programs in the Larry L. Luing School of Business, should participants wish to apply to those programs.
Semester 1
IBS3344 Global Supply Chain Management and Logistics

IBS3345 Comparative International Management
Semester 2
IBS4410 Export and Import Policies and Practices

IBS4415

Emerging Markets
IMPORTANT NOTICE: Students in the Continuing Education programs and courses are not eligible for Berkeley College grants, scholarships, financial aid, VA benefits, or career assistance.