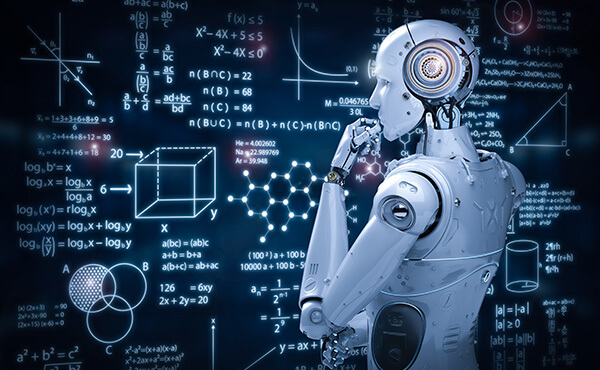 Berkeley College's Artificial Intelligence and Machine Learning Certificate prepares working professionals with in-demand skills and an advanced understanding of artificial intelligence, deep learning, and machine learning.
Students will receive a structured understanding of artificial intelligence and its impact on real-life applications. A case study approach will be utilized in exploring the ways in which technological advances in data and analytics are enabling business applications. Python programming, predictive machine learning, and deep learning models will be utilized in the context of real-world business applications. Communication skills will be honed and industry standard tools and strategies will be applied.
The program can be completed in just two semesters by taking two courses (six credits) per semester. The courses in the certificate in the Artificial Intelligence and Machine Learning program can be taken Online or at any New Jersey campus where the courses are offered. Online students will have the option to take one or more of the courses on site.
The 12 credits gained through the Artificial Intelligence and Machine Learning Certificate will count towards certain specific degree programs in the Larry L. Luing School of Business, should participants wish to apply to those programs.
Semester 1
BDS1100 Storytelling with Data
BDS2210 Artificial Intelligence
Semester 2
BDS2240 Programming for Computer Science and Data Science
BDS2260 Machine Learning
IMPORTANT NOTICE: Students in the Continuing Education programs and courses are not eligible for Berkeley College grants, scholarships, financial aid, VA benefits, or career assistance.