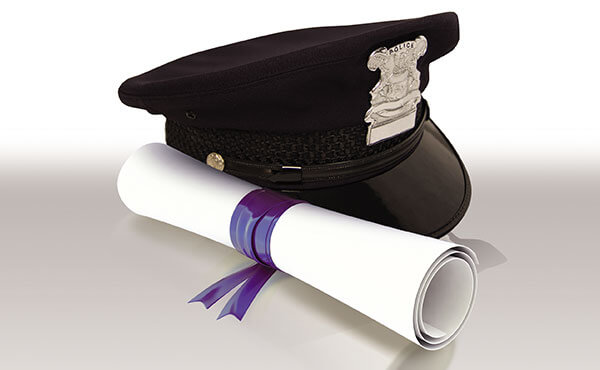 Berkeley College's Police Studies Certificate Program emphasizes the fundamental skills and knowledge in policing. These include the history of policing, report writing, the importance of police-community relations, and more. You'll learn the essential attitudes and personal qualities that you can apply to any career or increase your personal knowledge of police in America. Courses are taught by regular Berkeley faculty members, many of whom have extensive professional experience in various areas of the criminal justice field.
The program can be completed in just two semesters by taking two courses (six credits) per semester. The courses in the Certificate in Police Studies program can be taken Online or at any New Jersey campus where the courses are offered. Online students will have the option to take one or more of the courses on site.
Credits earned may count toward the Associate's and Bachelor's degree programs in Justice Studies - Criminal Justice at Berkeley College after you apply and are accepted into either one of these programs.
Key Takeways
Take valuable courses in police studies prior to making a full commitment to a degree program.
Learn more about our degree programs while taking classes.
Network with and learn from recognized professionals in the field of policing and police administration.
Students will communicate with criminal justice professionals who have a "real-life" perspective of policing today.
Students will become aware of the multiple areas of for a career in policing beginning with the initial written test and the subsequent areas of testing that are required for acceptance into a police academy.
Semester 1
JUS1100 - Introduction to Justice Studies (3 Credits)
JUS1110 - Communication Skills in Criminal Justice (3 Credits)
Semester 2
JUS2210 - Community Relations and Police (3 Credits)
SOC2218 - Police and Society (3 Credits)
IMPORTANT NOTICE: Students in the Continuing Education programs and courses are not eligible for Berkeley College grants, scholarships, financial aid, VA benefits, or career assistance.