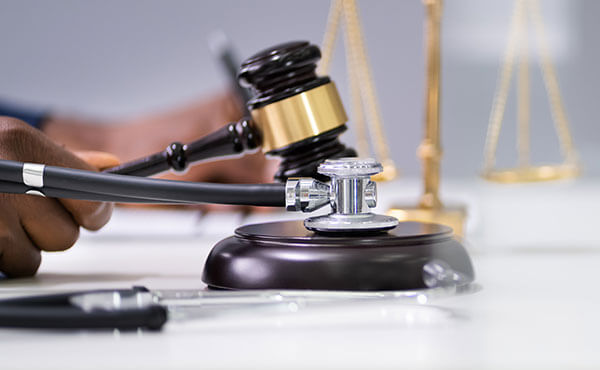 Enhance your nursing career and expand your marketability by combining your healthcare experience with specialized legal knowledge.
Legal nurse consultants are typically employed by hospitals, healthcare providers, insurance companies, government agencies, and law firms.
The Berkeley College Legal Nurse Consulting program provides registered nurses, nurse practitioners, and nursing students with a credential that not only will complement their nursing careers, but can also introduce an alternative career path to working in law firm or similar legal environment.
The Berkeley College Legal Nurse Consulting Certificate program combines the theoretical knowledge and practical skills necessary to work as a legal nurse consultant or nurse paralegal.
During your studies, you will be introduced to the structure of the American legal system, master legal research strategies used by legal professionals, and become familiar with the inner workings of the litigation process, including drafting pleadings, motions, and discovery documents.
The Berkeley College Legal Nurse Consulting Certificate program's curriculum focuses on providing the student the skills necessary to critically analyze the relationship between clinical matters and legal issues. The program's comprehensive course of study also introduces the student to the various ethical considerations of working in a legal environment, including the supervisory role of the attorney plays in the working with non-attorneys.
The 12-credit program may be completed in two semesters and is offered Online and consists of four seven-week courses.
Credits may be applied toward an A.A.S. or B.S. in Legal Studies.
Semester 1
LAW2105 Principles of Legal Nurse Consulting (7-week | 3 Credits)
LAW1100 Introduction to Law (7-week | 3 Credits)
Semester 2
LAW2230 Civil Litigation (7-week | 3 Credits)
LAW2210 Legal Research & Writing (7-week | 3 Credits)
IMPORTANT NOTICE: Students in the Continuing Education programs and courses are not eligible for Berkeley College grants, scholarships, financial aid, VA benefits, or career assistance.