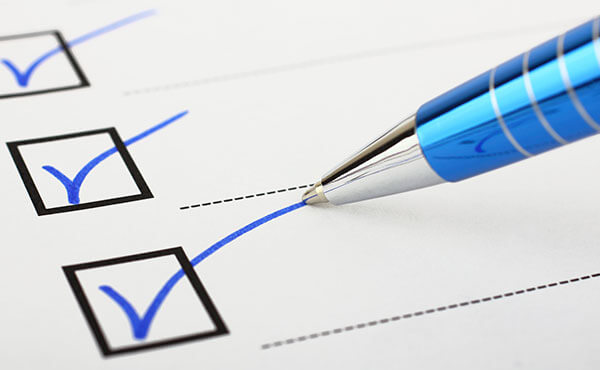 Learn the skills for the critical field of regulatory compliance
Business, legal, financial, government, and other organizations are faced with regulatory compliance and legal issues on a daily basis. Individuals with the current knowledge to handle these tasks are in demand.
A compliance certificate is significant in today's market. Compliance is fundamental in helping companies and organizations ensure and monitor governance to rules, laws, and regulations pertinent to their respective industries. Having a firm understanding of compliance aids you and your organization in avoiding fines, penalties, or government sanctions.
Accordingly, Berkeley's Compliance Certificate program will provide you with warranted skills to understand and describe regulatory compliance obligations in a domestic and international market. You will be able to confidently apply your knowledge from this program into your daily job functions.
The Berkeley College Compliance Certificate program provides knowledge of regulatory compliance and legal issues faced in the day-to-day operations within diverse environments. The program is ideal for:
Compliance professionals who need to stay abreast of current regulatory issues
Professionals seeking to transition into the compliance field
Organizations seeking continuing educational opportunities for employees
You'll benefit from Berkeley's proven track record of excellence in legal studies and business, as well as an accomplished faculty, many of whom have extensive relevant professional experience.
The 15-credit program is offered Online and consists of five courses of three credits each.
Credit hours from the completed certificate program may be applied toward credits for the B.S. in Legal Studies. The program can be completed in two semesters.
Individuals with a high school diploma or its equivalent are welcome to enroll in this certificate program.
Semester 1
LAW1105 Introduction to Compliance (3 Credits)
BUS3331 Business Law II (3 Credits)
NTS3308 Systems Security and Auditing (3 Credits)
Semester 2
LAW3325 Intellectual Property Law (3 Credits)
JUS4403 Cyber Crime (3 Credits)
IMPORTANT NOTICE: Students in the Continuing Education programs and courses are not eligible for Berkeley College grants, scholarships, financial aid, VA benefits, or career assistance.