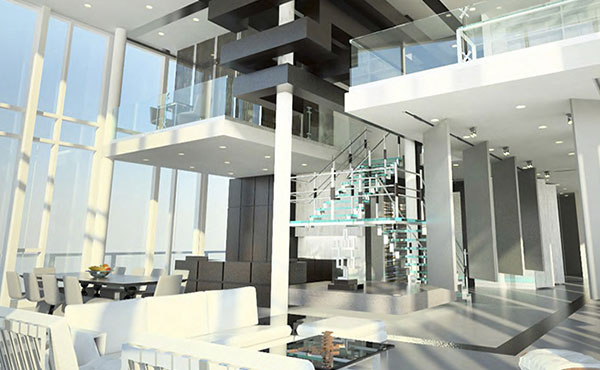 Berkeley College's Interior Design Certificate Program focuses on the fundamental skills and knowledge needed in the interior design and architectural fields.
Students will learn :
Drafting
Free hand sketching and rendering.
Color theory and composition.
Computer-Aided Design (CAD) includes the following software: AutoCAD, Sketch-up, Photoshop.
Materials, textiles, and finishes.
The Interior Design Certificate Program is offered at our Woodland Park campus, and Online.
The Interior Design Certificate Program can be completed in two semesters taking two 15-week courses (six credits) each semester.
Students may register now for the Interior Design Certificate programs that begin in the Fall or Winter Semesters.
The 12 credits earned in the Interior Design Certificate Program will count toward the A.A.S. and B.F.A. programs after students apply and are accepted into either one of the degree programs.
PLEASE NOTE: Semester 1 courses must be taken before Semester II Courses.
Semester 1 courses will be offered in Fall 2023. If you have questions, please email: ContinuingED@BerkeleyCollege.edu.
Semester 1
INT1100 Architectural Visualization (3 Credits)
INT1110 Sketching and Color Composition (3 Credits)
Semester 2
INT1150 CAD I (3 Credits)
INT2230 Materials, Textiles, and Finishes (3 Credits)
Cost of Required Equipment
For onsite:
| Supplies | Cost |
| --- | --- |
| Drafting Package | $80 |
| Color pencils/markers | $40 |
For online:
All Interior Design students have access to a virtual lab called Apporto that contains all of the software that you need to complete your program. You can access Apporto from almost any computer capable of running the latest Chrome browser with a high network speed connection. More information can be found on the Apporto page.
| Supplies | Cost |
| --- | --- |
| Architect's Scale, Tracing Paper Roll | $80 |
| Black fine line markers & | |
| Color pencils/markers | $40 |
IMPORTANT NOTICE: Students in the Continuing Education programs and courses are not eligible for Berkeley College grants, scholarships, financial aid, VA benefits, or career assistance.